FULL SERVICE
LOADING
DOCK EQUIPMENT SUPPLIER
SALES, INSTALLATION, REPAIR & SERVICE
Talk to a representative now:
Mon-Fri 7:00 am - 5:00 pm
Or have a representative call you:
SERVING ALL OF OR, WA, CA, ID, MT, AZ, NV and AK
Warehouse Loading Dock Supply
Your dock is a critical hub of activity in your warehouse or distribution center. A single broken dock leveler or jammed door can really impact productivity in a busy warehouse. And when you can't efficiently move products in and out of your facility, your business suffers.
Dr Dock & Door provides all manner of loading dock equipment and services to businesses throughout the West. We offer rapid dispatch and reasonable prices, keeping your warehouse running efficiently and reliably. We've also got a team of skilled technicians in across 8 states that specialize in dock and door equipment. Whether you're looking for new equipment, repair, replacement, parts, installation or regular maintenance, we've got you covered.
Local In-Stock And Next Day Delivery Available
When you operate a loading dock, it's not a question of if a truck will hit your warehouse, it's a question of when. Dock bumpers absorb around 80% of the impact force when a trailer strikes, protecting both your facility and the vehicle. Dr Dock & Door offers laminated, steel faced and molded dock bumpers depending on your requirements and your budget. We can also provide gussets for low dock applications, extended plates, rub rails for narrow truck wells and wall bumpers for lift trucks.
Automatic restraints increase both safety and efficiency at the loading dock by automatically engaging when a trailer is in position. Not only do they save time by eliminating the need for employees to physically secure trailers, they also make unscheduled dock departures and trailer creep impossible.  The likelihood of serious injury from landing gear failure and trailer upending are also reduced because automatic restraints generally restrict vertical movement of the ICC bar and the trailer. 
Vehicle restraints are an important safety upgrade and for high volume warehouses they are essential. Dr Dock & Door offers trailer restraints from the best manufacturers and offers installation and service for all types of restraint systems.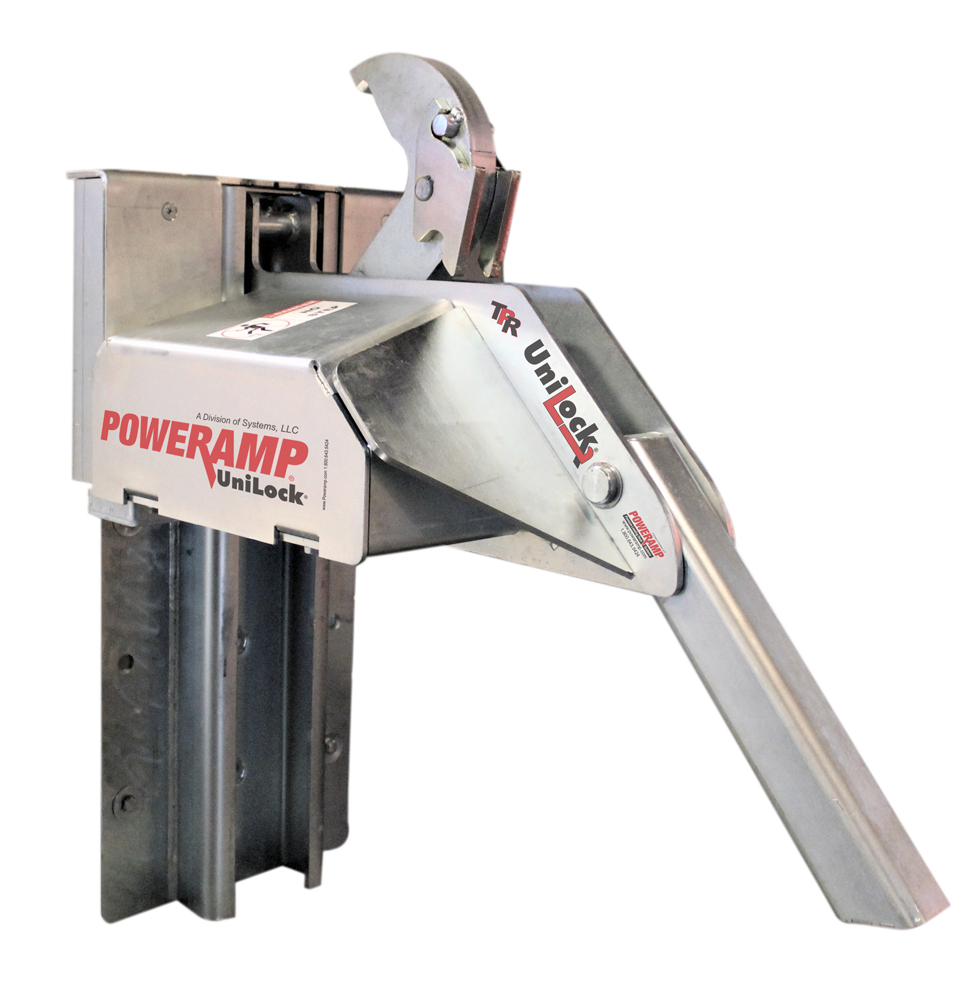 Managing the airflow within your facility enhances employee comfort and reduces energy costs. HVLS fans can lower temperatures as much as 15 degrees during hot weather and reduce energy costs by as much as 30% during the winter months.
Running high volume, low speed fans is suprisingly inexpensive. For example, a 24 foot diameter fan can run eight hours each day at just 31 cents a day. High volume fans are an important engergy and cost saving option for your warehouse, and will pay for themselves many times over.
Dr Dock & Door has an in-house team that specializes in warehouse design and engineering. We can help you specify the best equipment for your operation and design paths and processes. Best of all, we can show you how to improve safety, reduce cost and improve efficiency.
We also offer both scheduled and emergency repair service, as well as regular maintenance programs. For new warehouse contstruction or rennovation we provide full installation services.
Also Available In Your Area: